Interior Renovation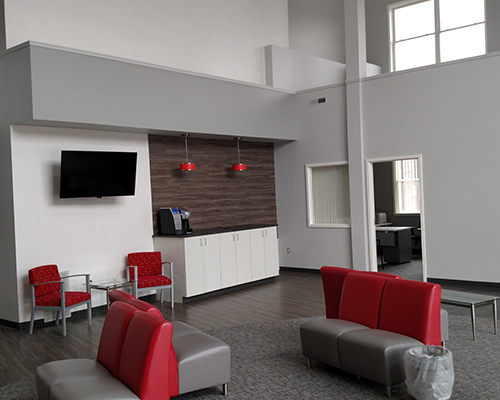 Commercial interior renovation makes your space more comfortable and functional and creates a professional atmosphere that increases the value of your property.
MOR Services of FL is a full-service construction company that handles each and every aspect of your commercial interior renovation projects. We have a long and sustained history of carrying out successful jobs for our vast array of clients in Florida including real estate investors, commercial and industrial property owners, and government agencies. Our incredible team of designers, estimators, project managers, and sub-contractors has years of experience with both interior renovations and new construction projects.
MOR Services of FL has the unique ability to effectively manage all aspects of the design, construction, finish carpentry, painting and flooring phases of the interior renovation cycle. At some point in time every office or place of business will need a bit of work. You may have and old and outdated interior space that is holding your business back from truly succeeding because it's just not impressing potential clients and or potential employees. On the other hand, your business may be growing, and you need to expand and reconfigure the existing floor plan. The bottom line is that we are here to help with whatever you need in regards to commercial interior renovations.
Contact Us Today
Give us a call to schedule a consultation